Young Iceberg Slim.
Iceberg slim and Partytime.
Rudy Ray Moore aka Dolemite = Diamond Tooth
Diamond Tooth was the broken down ex pimp who ran the gambling spot that 17 y/o Iceberg used to run errands in while living in Milwaukee. Dolemite fits this role due to him sayin out of his own mouth he is more actor then actual pimp even tho during his prime he left an impression that he really did have some pimp bones.
"The Dummy" Correction Officer = Clancy Brown
Clancy Brown is perfect for playing the mute correctional officer of the infamous reformatory based on the role he played as the twisted sadistic C.O. in the movie Shawshank Redemption.
When It's Springtime In The Rockies:
This was Icebergs favorite tune as a kid. It was the same tune that brought him to tears due to nostalgia when he heard it blaring out of the loud speakers one night during his stint in the reformatory
The original Pepper:
Larry McCoy = Weeping Shorty
Weeping Shorty was the OG junkie pimp who pulled Iceberg Slims coat to the truth about Pepper. Based on his role in the movie Malcolm X, his boss status in the movie Players Club and how he became a rundown pimp by the movie Boss'n Up, the role of Weeping Shorty would thoroughly fit Larry McCoy. Word has it that Mr McCoy was a real life pimp turned actor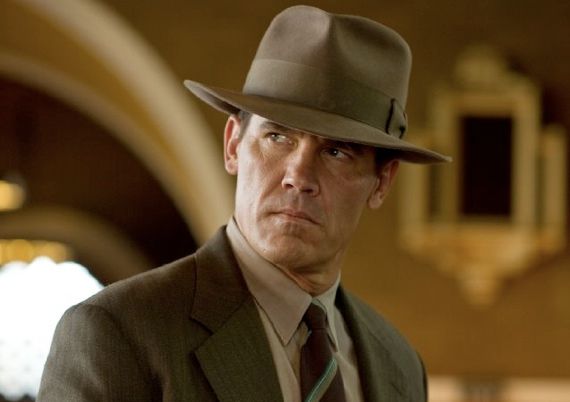 Detective Dalanski = Josh Brolin
Josh Brolin fits the role of Detective Dalanski to a T based on his authoritative roles in movies such as Wall Street 2, Men In Black 3 and American Gangster
One with ears only used to current "popular music" would have to have an open mind and ear to really acknowledge how popular music of the past relied more on actual instruments and orchestration not "computer programming" which is popular in todays era. Most people today are so used to "computer programmed music" that early Jazz/Blues and Swing music would sound "old." Again one would have to open their mind and picture themselves in the era of that time, feeling the music as the people of that time once did. Once one can do that, then can one acknowledge the skills behind orchestration and harmony as it once was in "popular music" of the past.
Glass Tops' "Polynesian" whore who greets and serves with full cooperation. Described as having "dreamy eyes like a freakish Mona Lisa." Radells' presense and the layout of the plush apartment confirms to young Iceberg slim upon his first introduction into Glass Tops world that he is "official."
Ink Spots - Whispering Grass
This is the music playing In Glass Tops Plush apartment while he and Iceberg are settling in before Icebergs first encounter with injecting cocaine. The R&B group Boyz II Men would be a good comparison to a modern day Ink Spots.
Debussy - "Clare De Lune"
While taking a stroll thru the streets of Chicago, Young Iceberg has an encounter with what is belived to be a , beautiful white woman which later turns out to be a Tranny. This song is what was playing in the background as they were settling in her/his bedroom. This song is a "mood maker." Very soothing and relaxing.
Glenn Miller - Tuxedo junction.

This was the background music in Sweet Jones party after the big boxing match. This is the theme music of Iceberg slims first encounter in a penthouse full of top players, gangsters, hustlers, pimps and ho's in late 30's Chicago. Its gangster party music.
Rezso Seress - Gloomy Sunday.

This was the 2nd scene background music at Sweet Jones boxing party. The folklore behind this song is that there are subliminal messages within the lyrics that cause one to commit suicide after listening to it.